A warehouse opening its doors in North London on the 13th of January births the beginning of the Sexy Lady Massive – $weet One Central all girls rave. Females from across the city and beyond attend for the love of music, whilst being able to rave with likeminded souls united for one night to embrace female expression through dance performances, mixing, and various other activities provided to start their movement with a bang.
The night begins with Garage whilst the venue begins to fill, with the two-storey warehouse catering to face painting, polaroid taking, and cute semi-permanent tattoos. An all-female line-up and crew with the goal of creating a safe space for girls and their friends to party in peace away from previous uncomfortable encounters with men.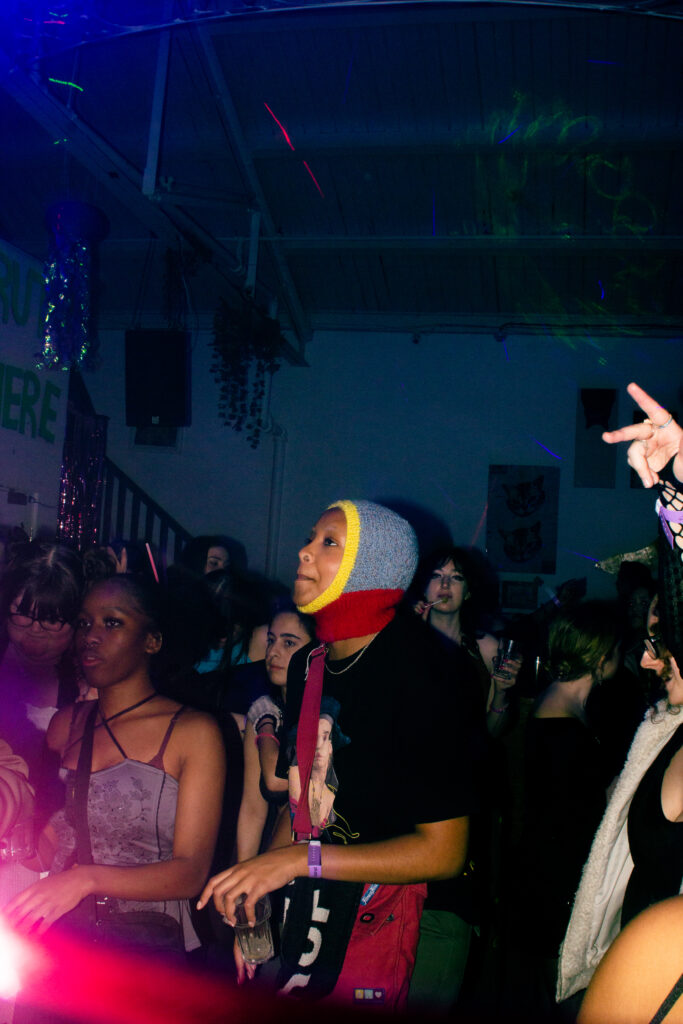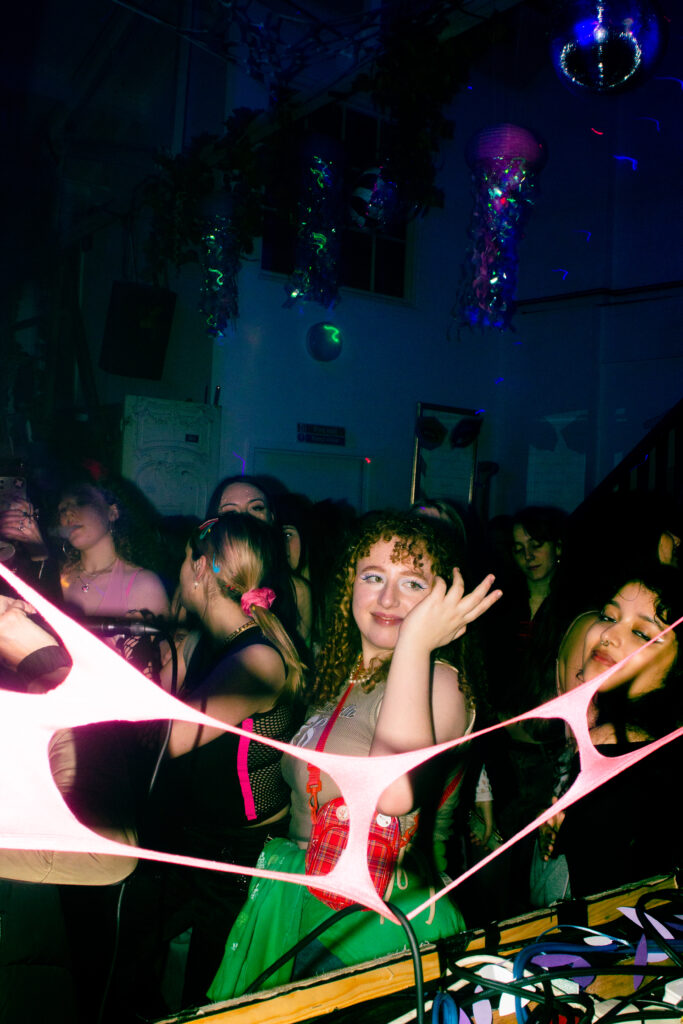 Every aspect of the event catered to putting girls and their needs first, from the toilets containing sanitary products and deodorants to lollies and glow sticks scattered around to encourage a pure rave experience.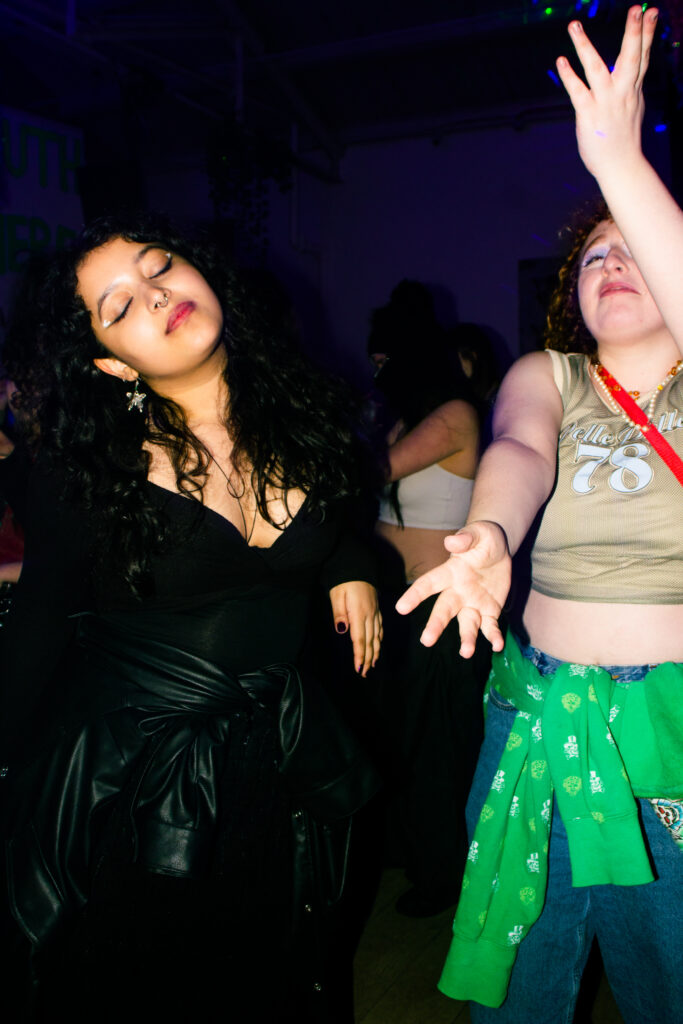 Girls who know each other and others that blossom a new friendship all sharing a space to let their hair down and dance the night away without judgement and to feel free with the music and their companions.
With energy high the night moves into playing Drum and Bass and a venue filled with attendance, female MCs Y-Zer and Enamie guide the show with their lyrical flows. Dancers and performers playing with fire and moving with the music creating visual art appreciated by the crowd.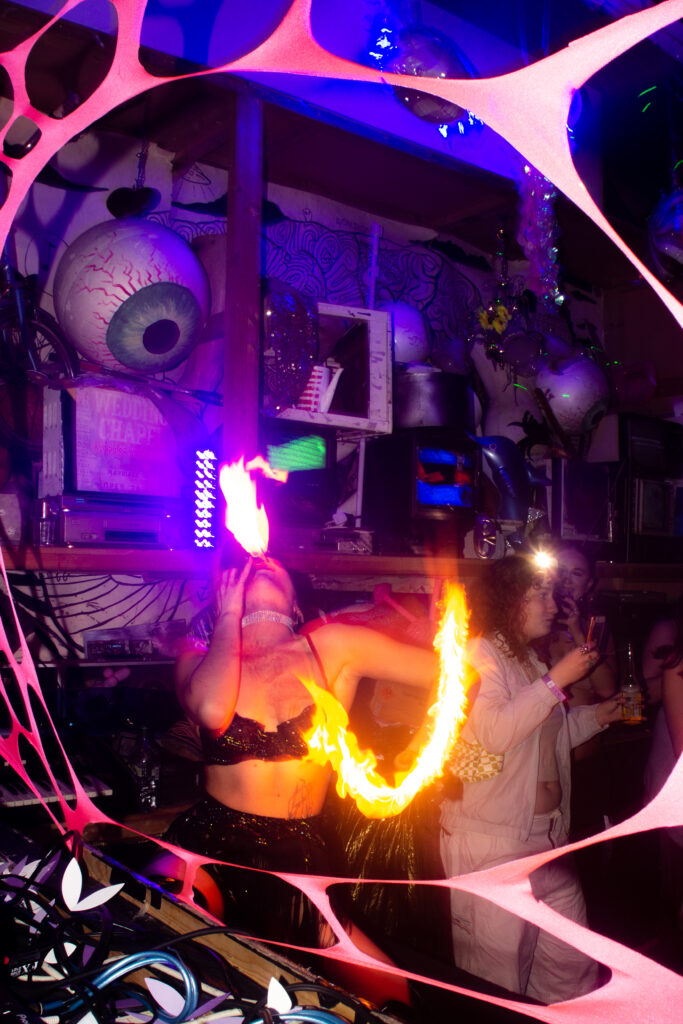 Capturing this vitality is important in recording an atmosphere and its participants in their prime, feeling beautiful and strong. Some are candids snapped at the right time and others show the diversity in the stunning attendees and the inclusion that every girl deserves the right to enjoy themselves safely.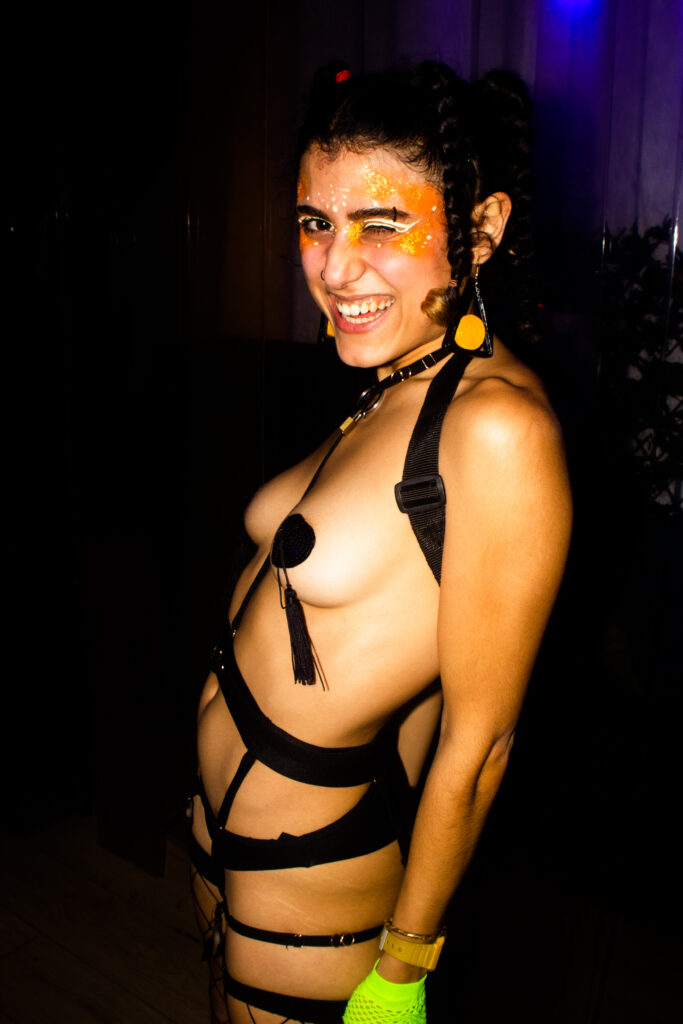 In a society where girls cannot enjoy going out without facing the possibility of being harassed, it's important to create a space where the attendance will result in feelings of happiness and safety. Excluding men is not the aim of this event, but to produce unity of those who need an outlet without fear of confrontation or assault.
The next Sexy Lady Massive event takes place on the 17th of February.
Words and Images: Maddie Corleone @mads.ac
Event: Sexy Lady Massive @sexyladymassive