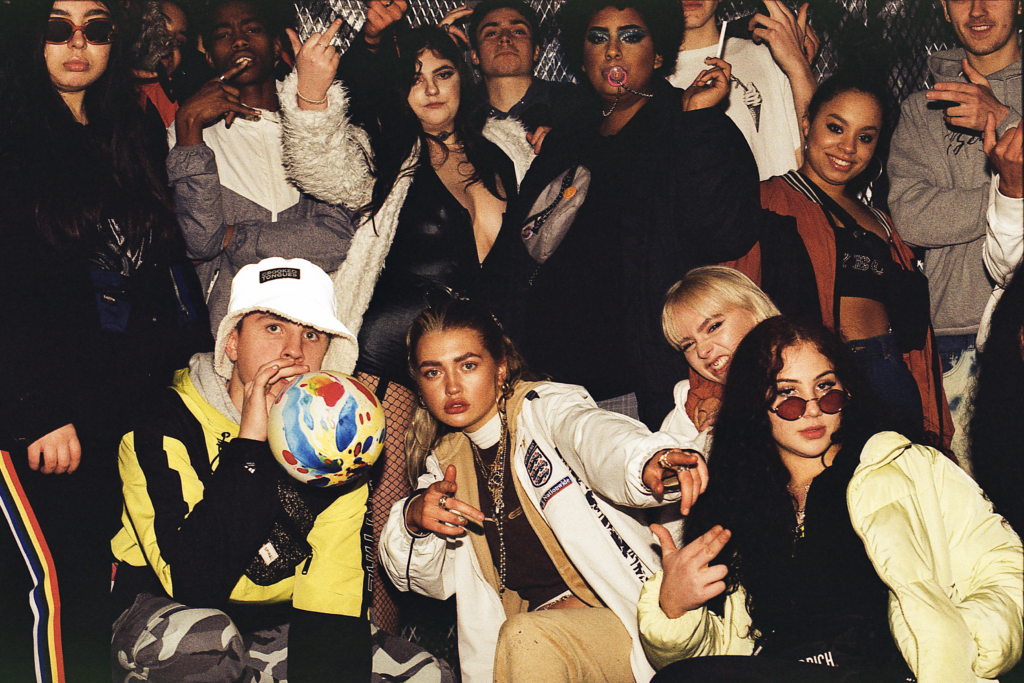 The warehouse is closed. A wave of ravers makes its way to Southbank at two in the morning, everybody's high on something, drugs or otherwise.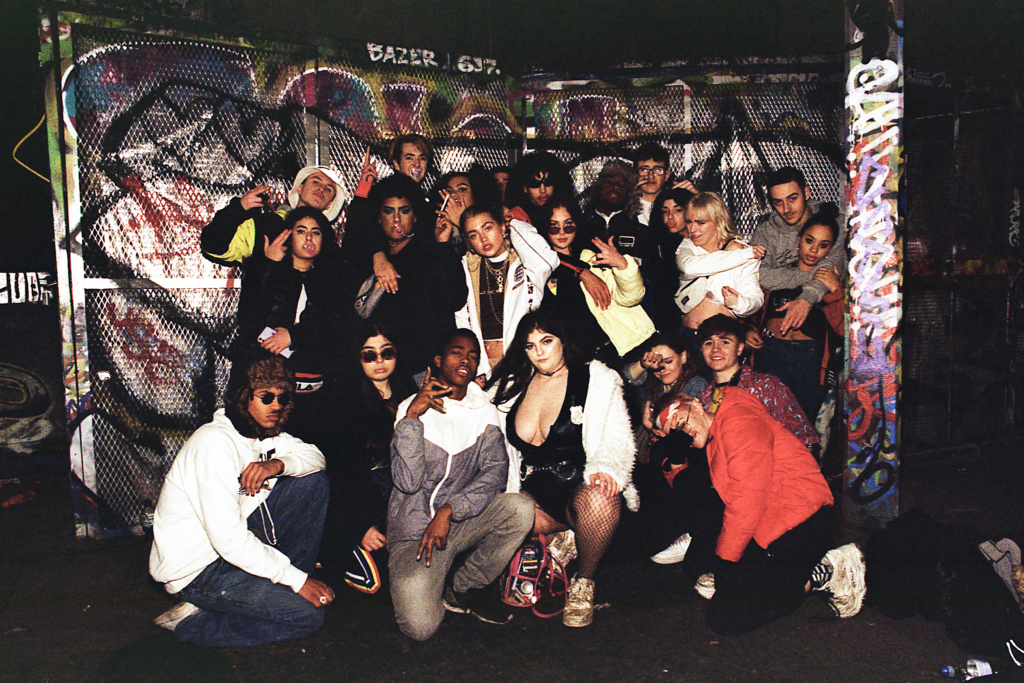 The skate park becomes a forum of the night where teenagers line its walls to suck dummies and sell baggies to a chorus of skankers.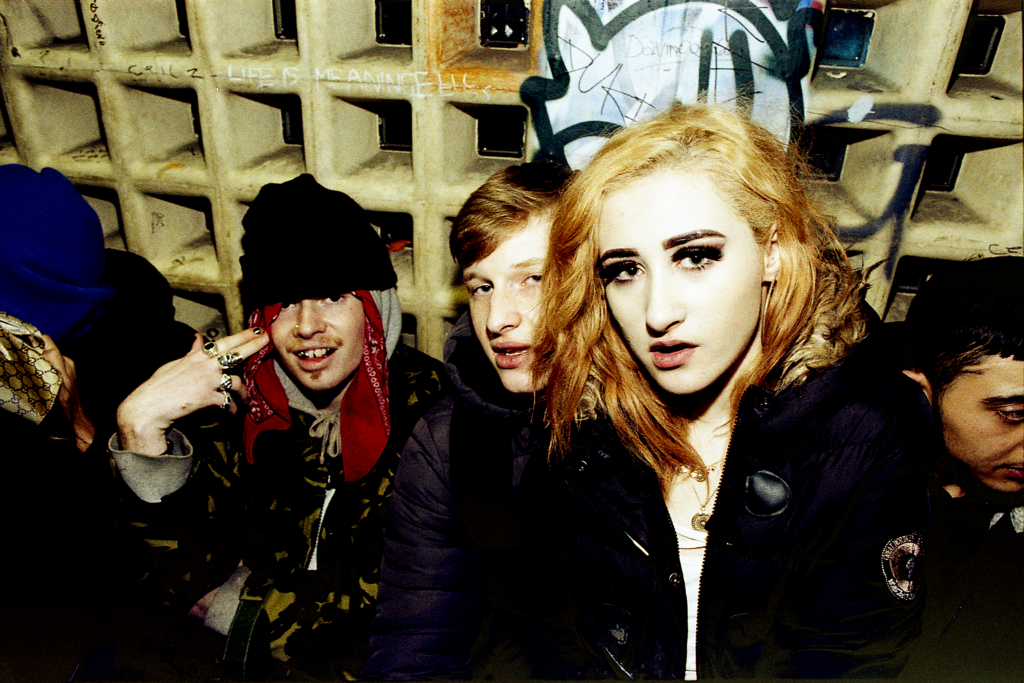 Full tracksuits, puffer coats, fish nets, camo trousers, subtle bling, fanny packs, crop tops, posh primark and a girl dressed pink; fairy from head to toe are all here to party. A perimeter listen reveals this rave generation, witness them now.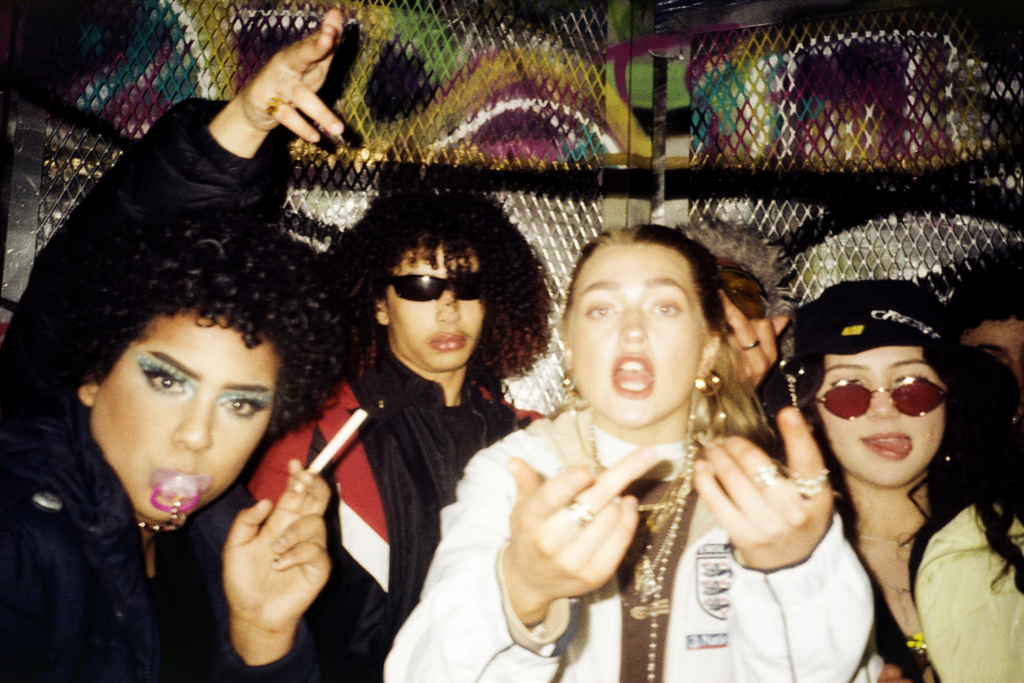 "I dropped out of school yeah, I go to college now."
"Do you think I could be a model just on the side?"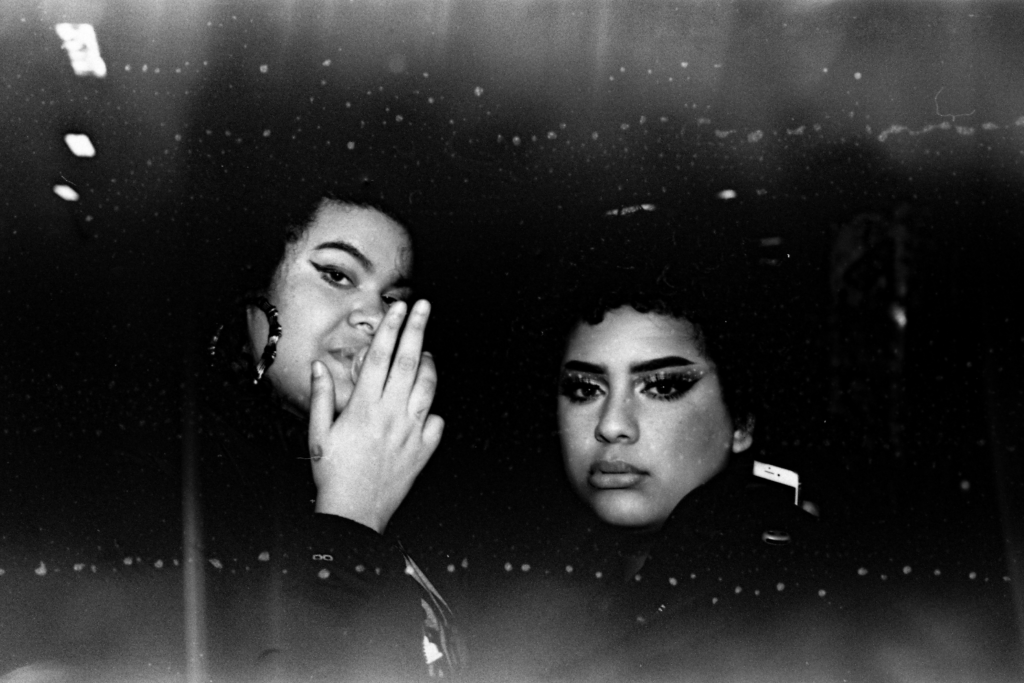 "Am I pretty, do you really think I'm pretty?"
"I don't know what I want long as it's calm."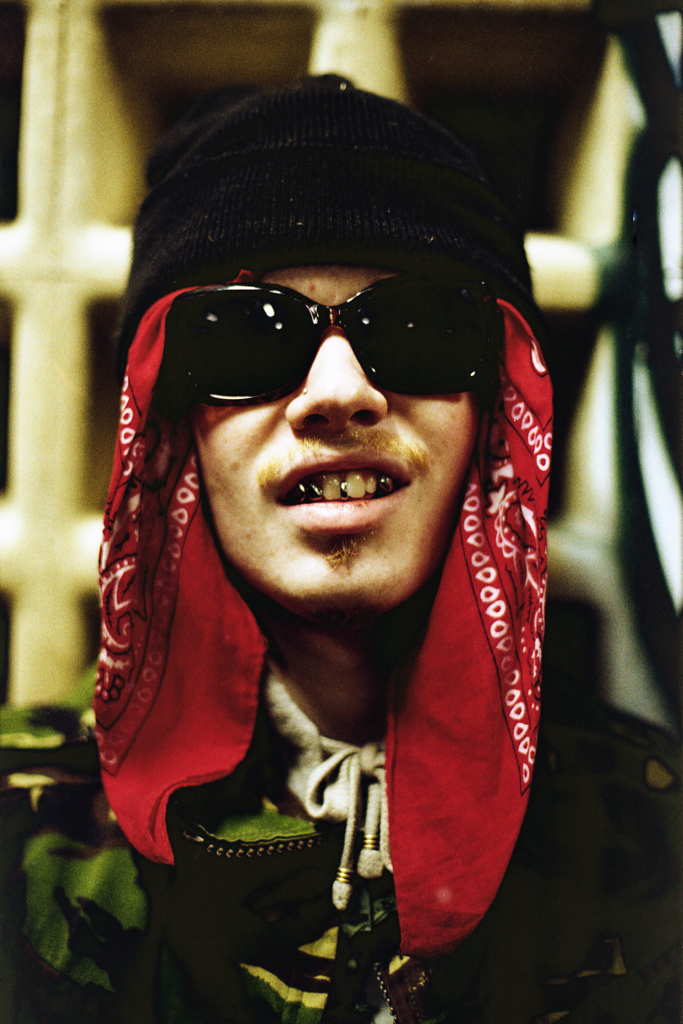 "I submitted my documentary homework just now lol I filmed it all on my phone."
"I'm a tree surgeon."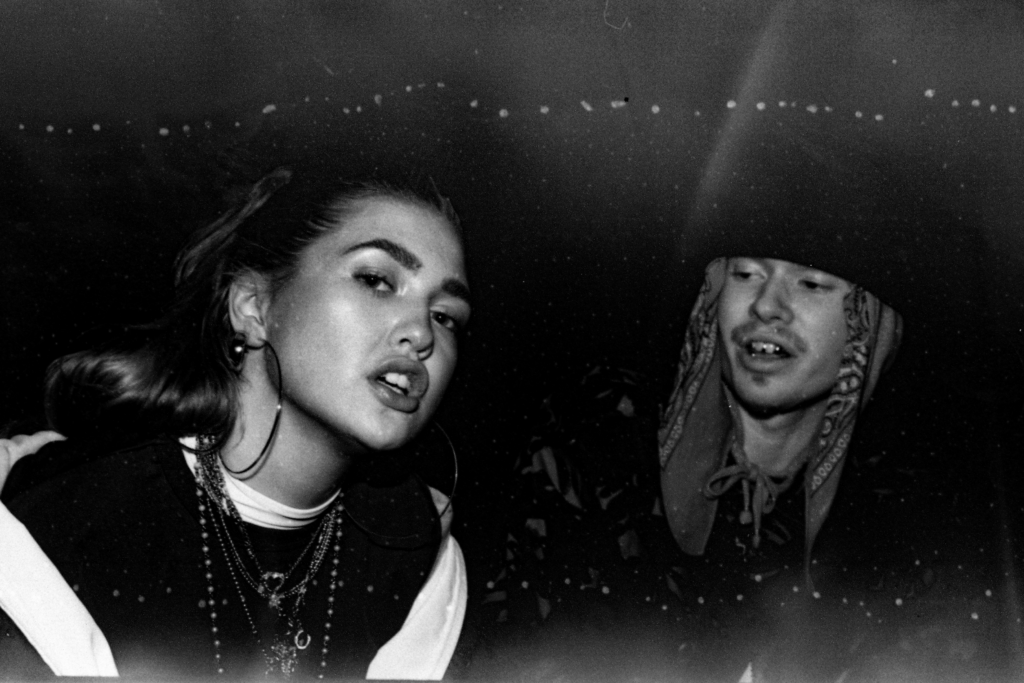 "He's sixteen do you think that's ok?"
"I make beats, I make designs, I make a bit of everything really."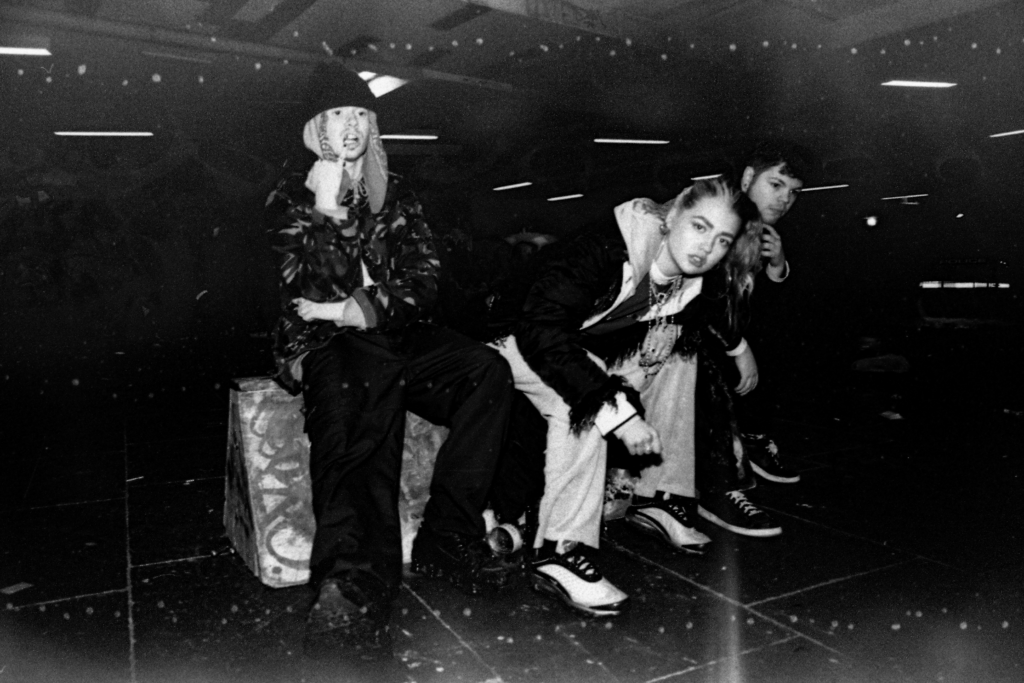 "Set these pics skatty ravers I'll promote you loads."
"Look you skank like this it's easy."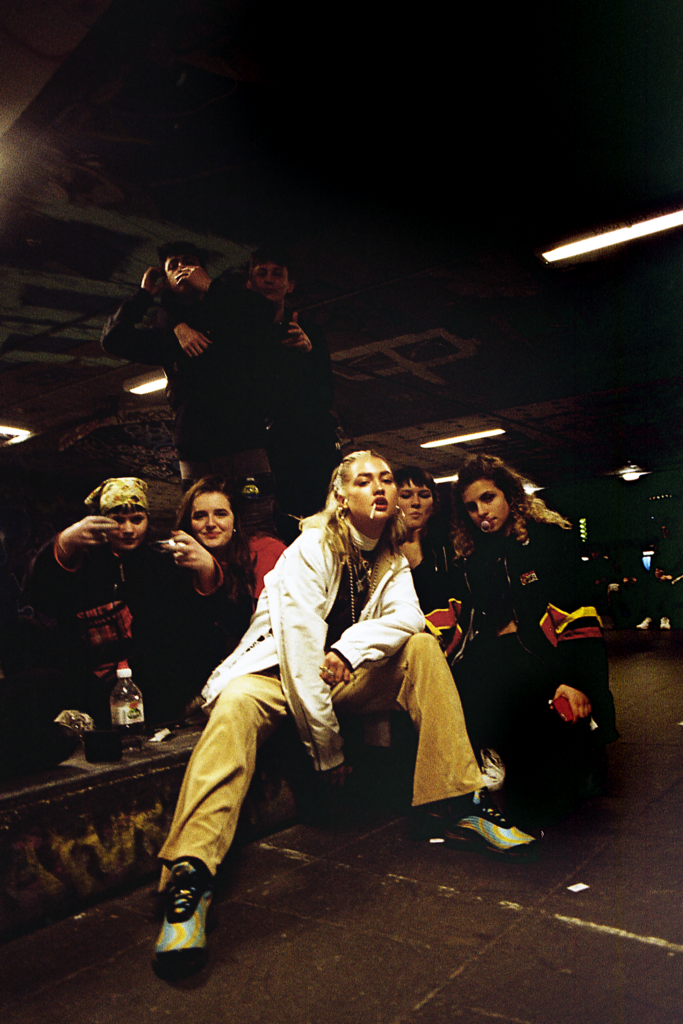 "One gram of ket thirty pound."
"Do you guys need anything?"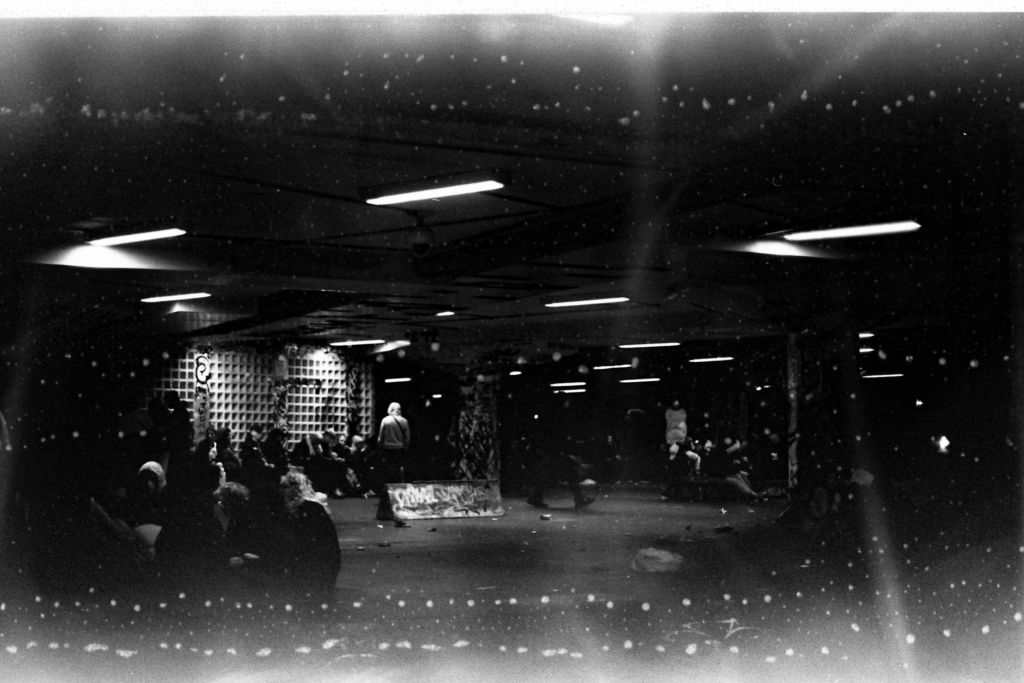 "Im not a crackhead im just cold."
"My aim is to get wavey."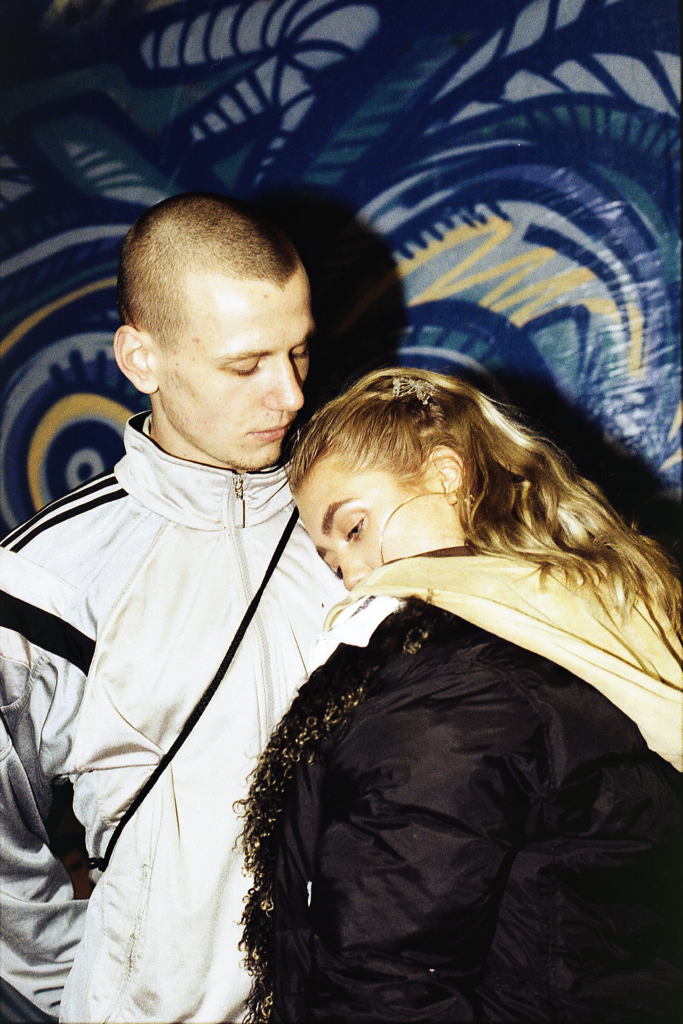 "My pussy is actually trembling right now."
"Flash that near me again and you lose that camera."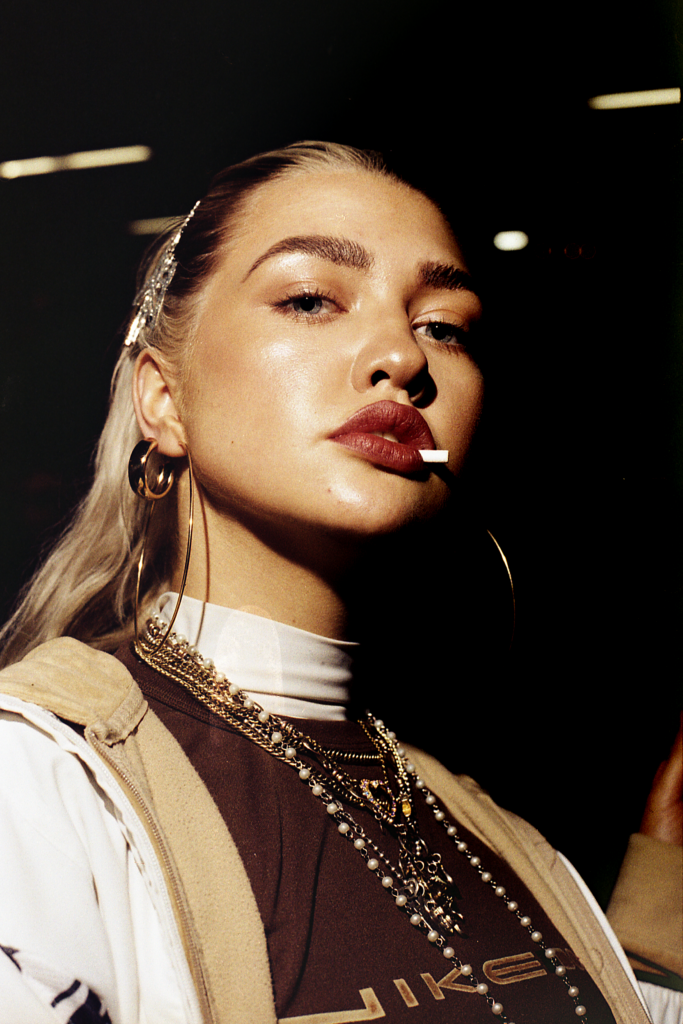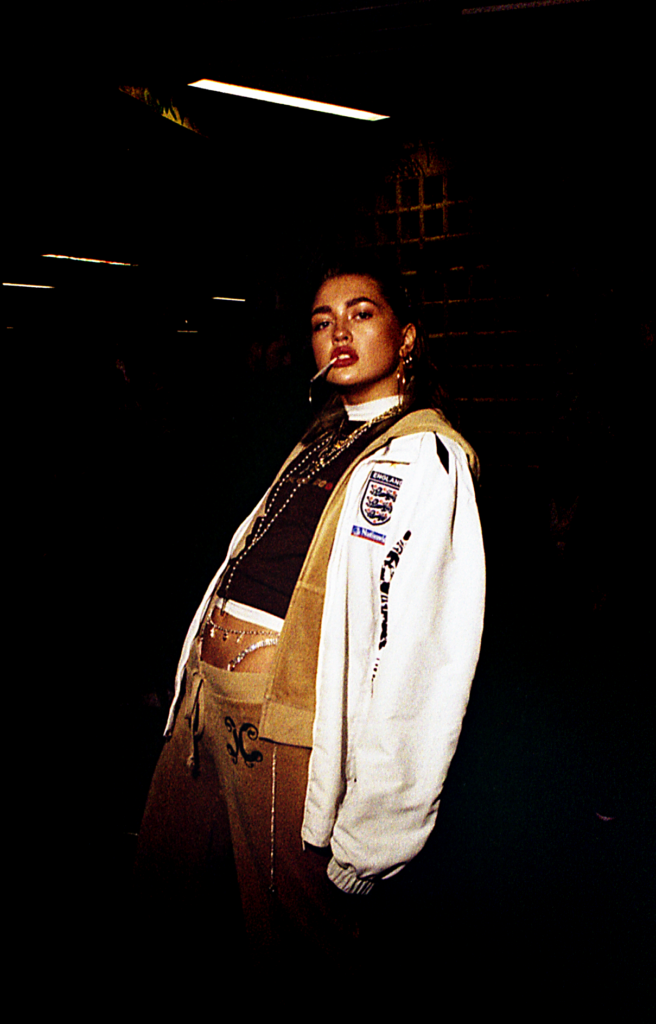 One of these voices belongs to the figure called Frankie, she enters the evening in four shades. Chocolate Nike T-Shirt, vintage. Sandy, textured trousers with matching cardigan.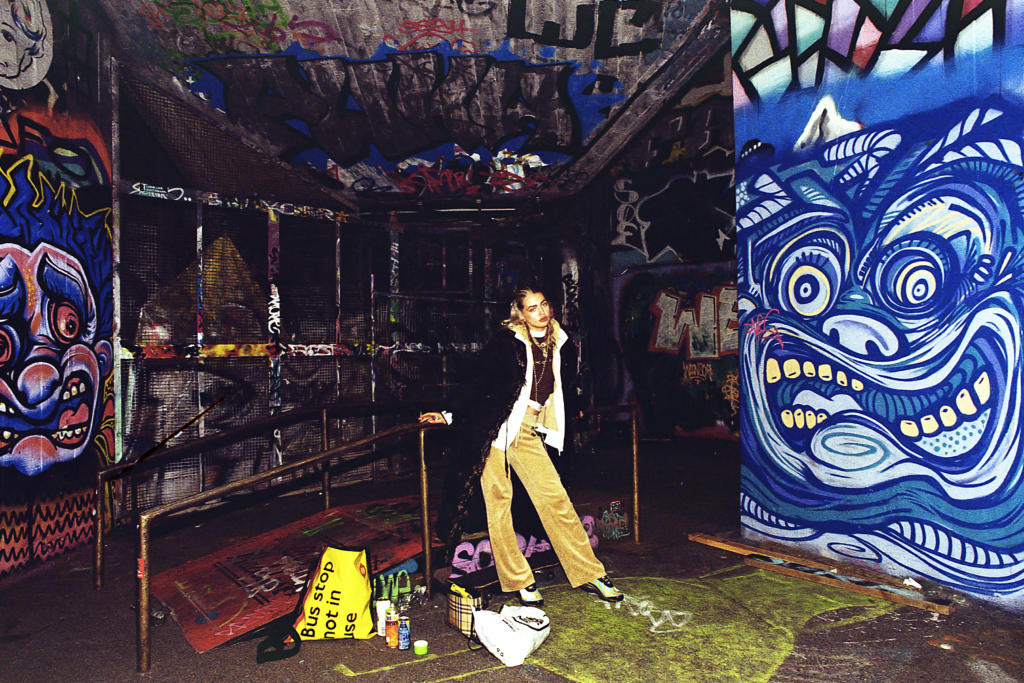 Faux Fur, tips frosted in tan, trailing behind yellow swirled running shoes. Five chains and three lions complete the outfit, just a glance begins a tonal adventure.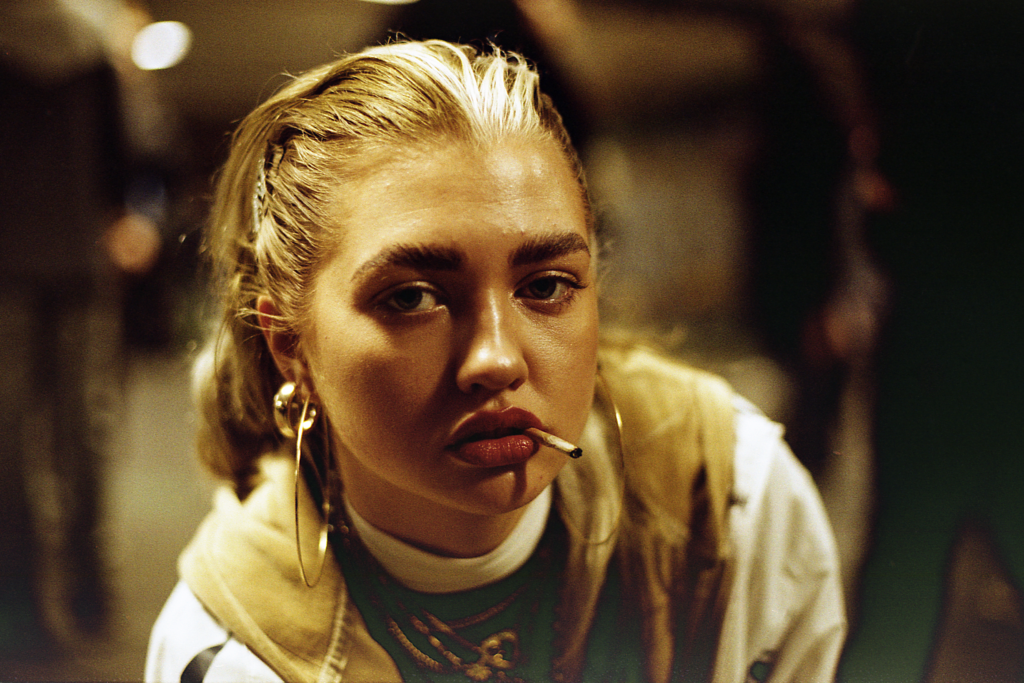 From the glint in her jewelry to the golden logo atop her heart. We take a walk to shoot amongst the crowd, a noisy bubble of appreciation forms for each new pose.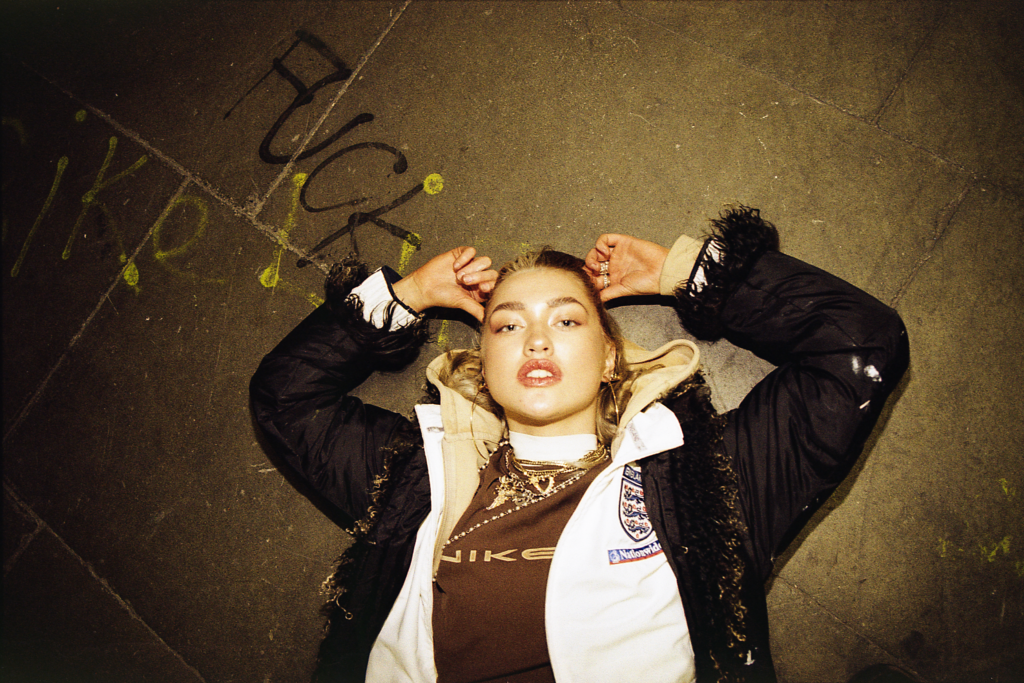 "Oh my God I love your look it's just completely you."
"That coordination is ridiculous."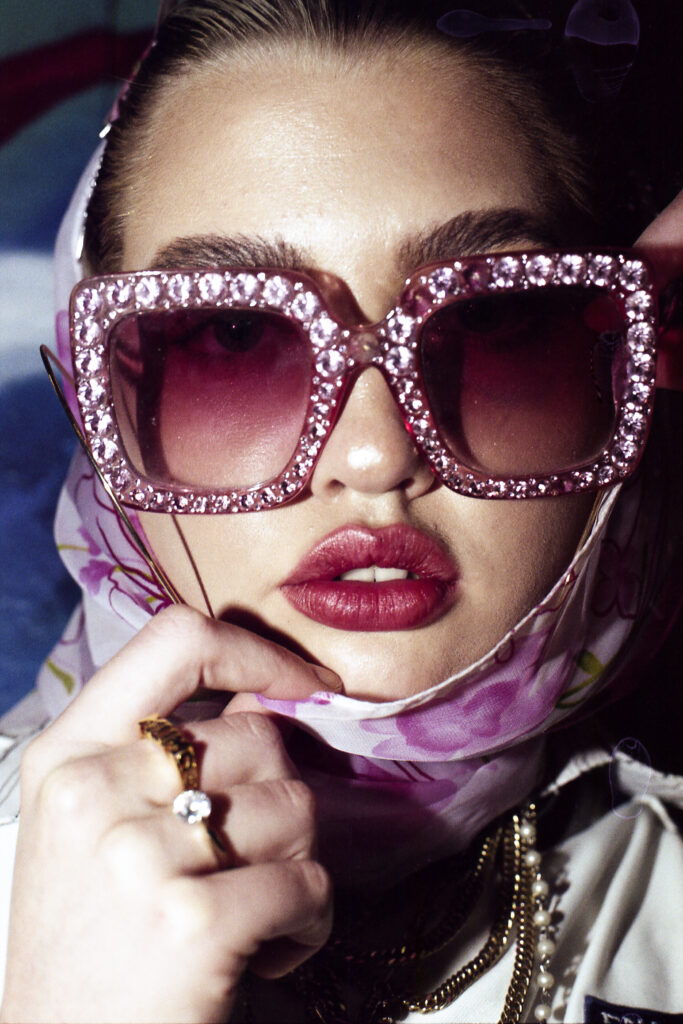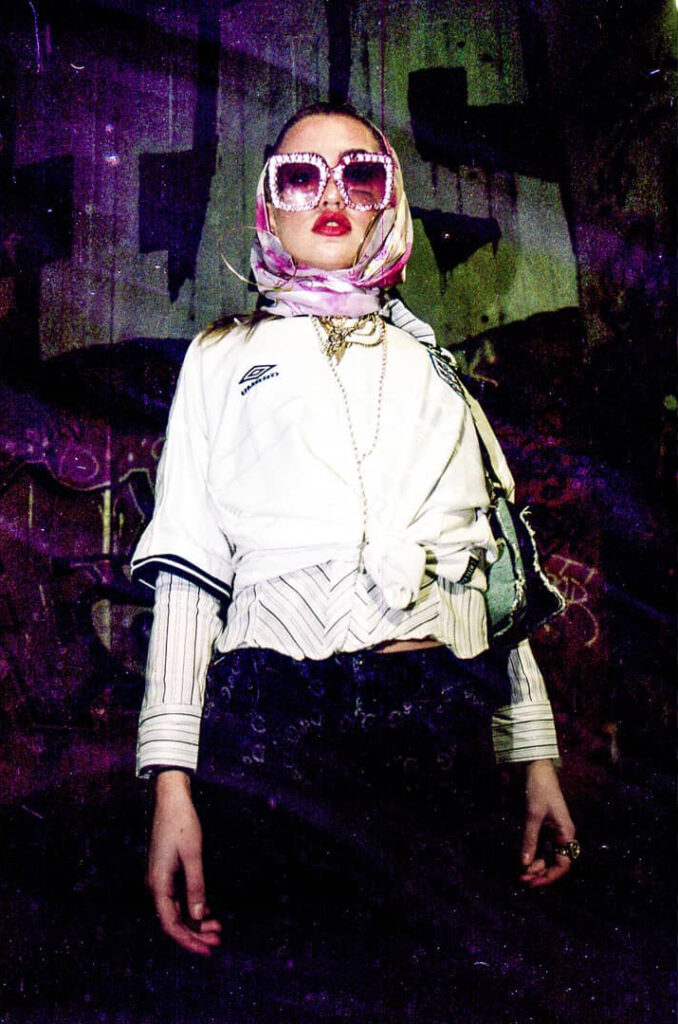 "Woop woop work it girl that's a LOOK."
"Those garms are awesome honey you put them together so nicely."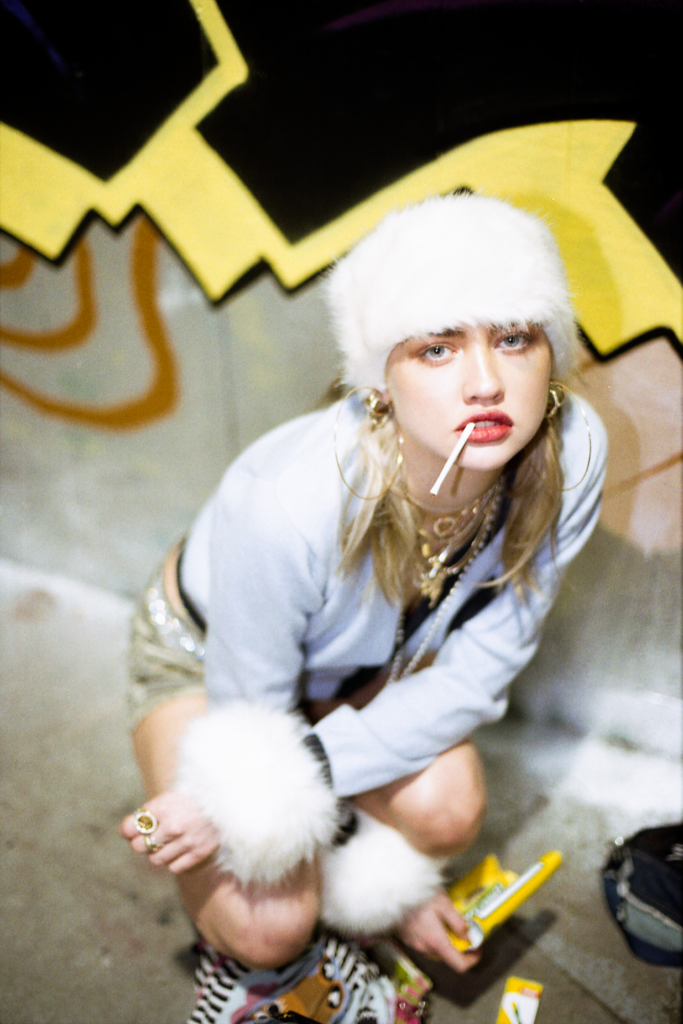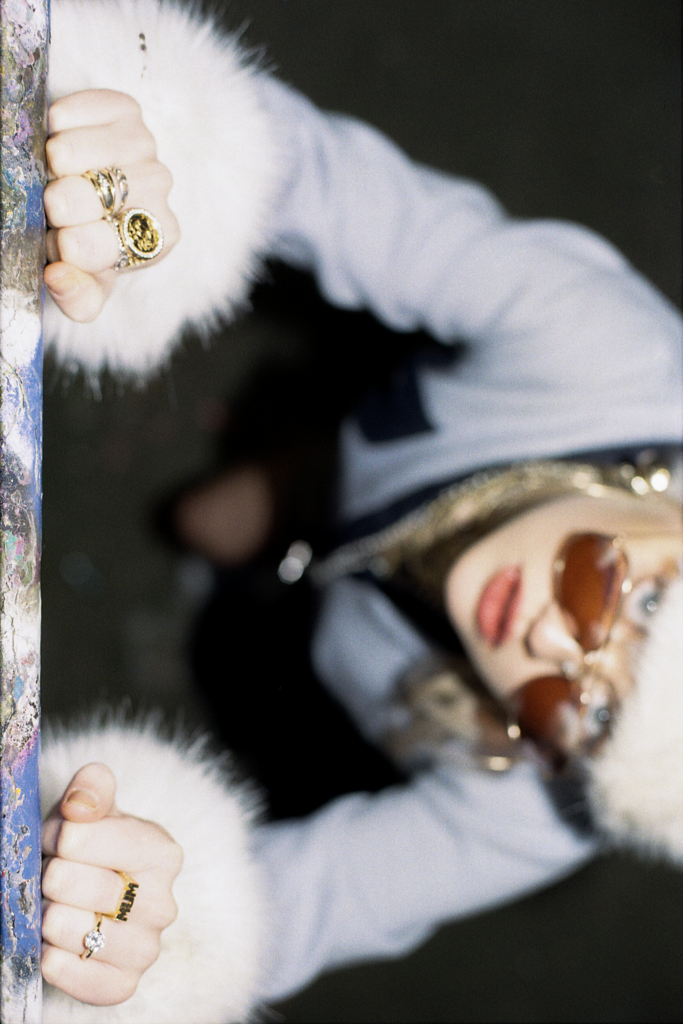 "Yo can I get in the picture."
"I can't believe I get to take a picture with you I actually feel like a fan."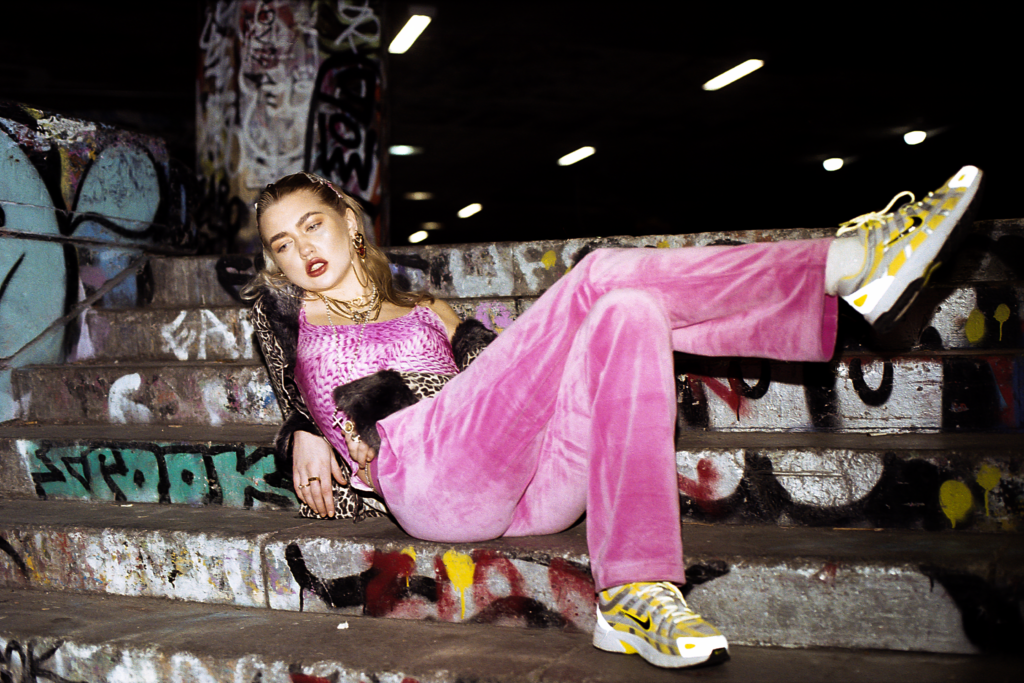 Tonight, Frankie from Staines projects her story for the concrete capital to see. One girl's dream to be something special coats her with its colours and symbols. She earned them behind the till at Aldi, rummaging charity rails and on every first train home.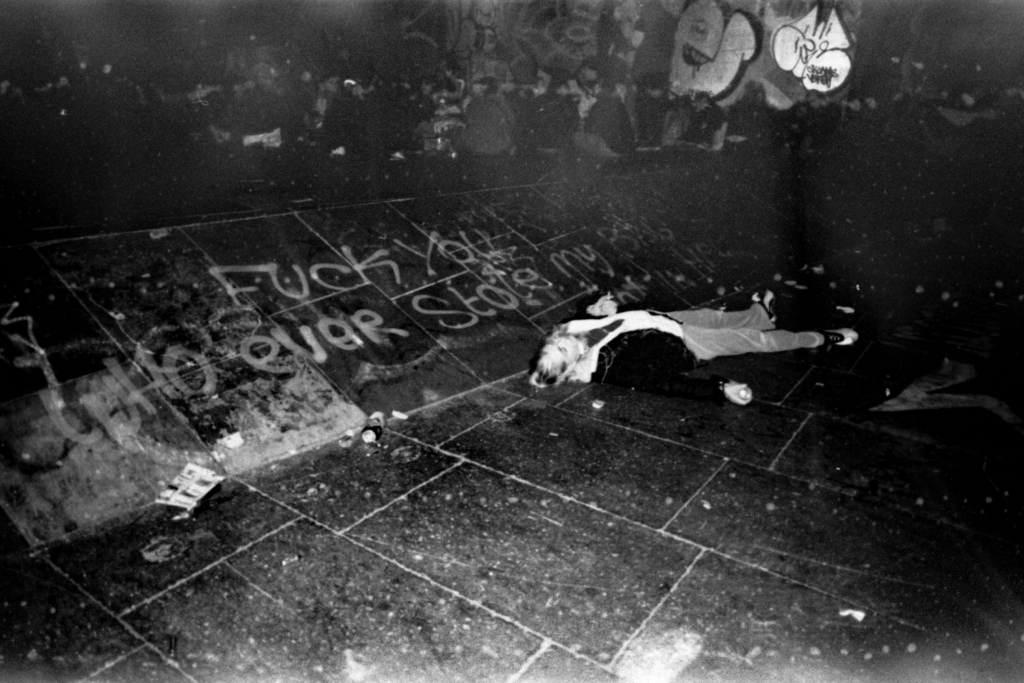 Eight AM swiftly approaches, the few folks left share hugs and fags. Some realise they've lost their phones and bags, Frankie wanders her way through the waking city. Her cheeks risen in a smile.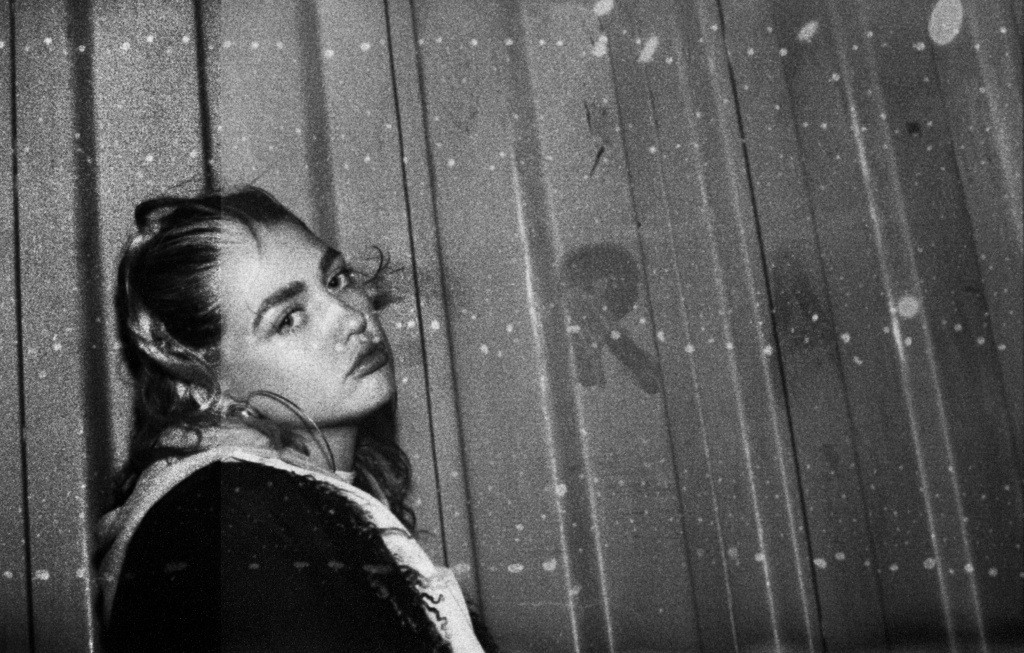 Images and words: Max Auberon @auberonfilm
Styling, modelled: Frankie Pickett @franki.franks